Want to talk to us? Get in touch now.
If you have a question about The Adaptavist Group's brands, products, services, or anything else, we're ready to help.
Get fast app support
For all customer enquiries about our brands' apps, please use our Product Support portal and raise a ticket. Our dedicated support team will get in touch with you soon.
Need help with something else?
If you have a general enquiry about The Adaptavist Group, fill in your details in the contact form below and someone will get back to you soon.
One company, a global team
Since our inception in 2005, The Adaptavist Group has expanded into over 10 countries across five continents, with more than 15 offices. Discover all of our office locations and their contact information below.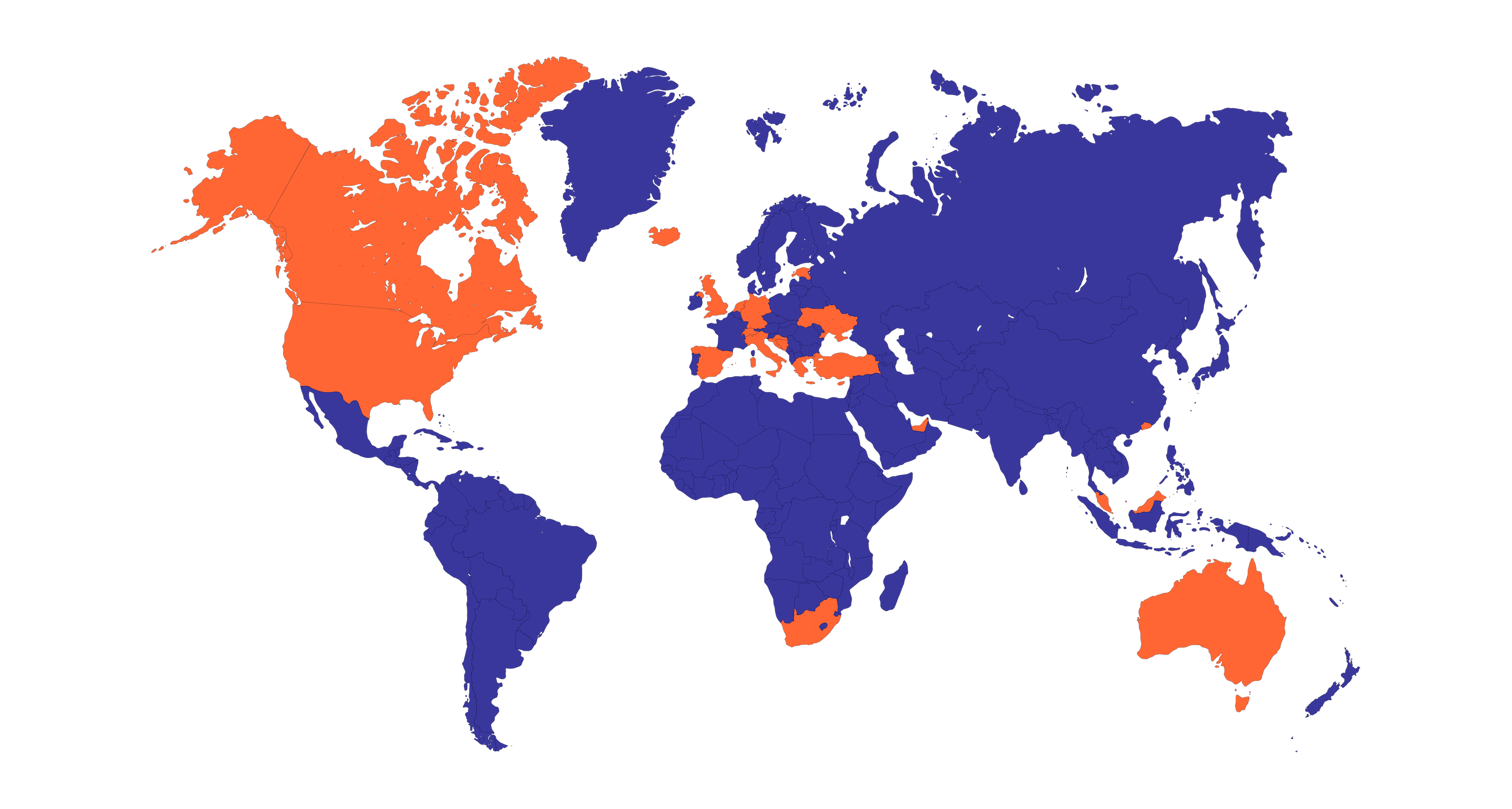 Australia
Sydney
Level 36, Governor Philip Tower, 1 Farrer Place, Sydney NSW 2000
Bosnia and Herzegovina
Mostar
UI. Fra Didaka Buntića 144a, Mostar 88000
Canada
Montréal
7236 Rue Waverly Street, Suite 223, Montréal, QC H2R 0C2
Toronto
18 King Street East, Suite 1400, Toronto, ON M5C 1C4
Croatia
Zagreb
Slavonska avenija 1c, 10000 Zagreb
Estonia
Tartu
Raekoja Plats 16, Startup Hub, Room 316, Tartu 51004
Germany
Köln
Neuerburgstraße 2, 51103 Köln
Wiesbaden
Wittelsbacherstraße 24, 65189 Wiesbaden
Greece
Athens
47 Agiou Konstantinou St, Marousi, Athens 15124
Malaysia
Kuala Lumpur
WeWork Mercu 2 Level 40, No. 3 Jalan Bangsaer, KL ECO CITY, 59200 Kuala Lumpur
South Africa
Cape Town
1 Bridgeway Road, Bridgeways Precinct, Century City, Cape Town 7441
Spain
Madrid
Calle del Alcalde Angel, Arroyo 10, Planta 2, Getafe, Madrid 28904
Turkey
Şişli
Esentepe Mah., Büyükdere Caddesi, Levent Loft, Apt. No: 201/39, Şişli
UK
Leamington Spa
5 Russell Street, Leamington Spa, Warwickshire CV32 5QA
London
28 Scrutton Street, London EC2A 4RP
Norwich
Lawrence House, 5 St Andrews Hill, Norwich NR2 1AD
USA
Charleston
4000 S. Faber Place Drive, Suite 300, Charleston, SC 29405
Reston
12110 Sunset Hills Road, Suite 600, Reston, VA 20190
Springfield
205 Park Central E, Suite 417, Springfield, MO 65806