Work with us
We're on a mission to make business work better. We excel by combining the best technology, processes, and talent—and that's where you come in! Ready for a change?
What does it mean to be part of The Adaptavist Group?
At The Adaptavist Group, no two roles are identical! Our careers span a huge range of specialisations, working either at a central Group level or within one of the eleven individual brands who form our global family of companies. Across all our brands and teams, we're united by our shared mission and our shared values, benefits, and workplace culture.
Our values
Trust, pragmatism, teamwork, humility, and curiosity are the five values that shape everything we do. We only hire people who uphold these values, and who apply them to both their work and their interactions with others.
Discover our values
Life @ TAG
Seasonal events, digital nomad experiences, and hack days...we've got the benefits, events, and career-growing opportunities that make life at The Adaptavist Group hard to beat. Find out what Life @ TAG is really like.
Explore Life @ TAG
Work that works for you
We trust you to decide how and where you do your best work, and we never want work to get in the way of the things that are important in your life. We believe that flexibility is key to happy people making great things happen.
More about our flexibility
Building a workplace for all
We know that, historically, the tech sector has felt out of reach or even unwelcoming to many people. At The Adaptavist Group, we're committed to changing that. It's our people who make our success, and we believe that a diverse community—one where everyone feels respected, included, and valued—makes us stronger, more innovative, and more creative as a whole.

We put this into practice by creating an environment that accommodates and supports people from all backgrounds, offering flexible ways of working and workplace benefits that are genuinely helpful, as well as keeping an open dialogue and welcoming feedback on these topics.
We want you
Whether you've worked in tech for your whole career or this is a brand new direction for you, your experience and skills are valuable to us. We need fresh perspectives, forward thinkers, and problem solvers. We see the whole person, and we hire people who we believe will make a positive contribution to our community.
We welcome applications from people of all backgrounds, and particularly those who are often underrepresented in our industry, such as women and people of colour.
Women in tech
Want to know more? We've invited women from around The Adaptavist Group to share their career journeys and their experiences working in tech as an area where women are typically underrepresented.
Hear from our team
You don't have to take our word for it—we're proud of our outstanding reviews on platforms like Glassdoor and Indeed. Don't forget to follow us!
This is the first company that I have worked for where everything that I was told during the interview stage has been accurate to what actually happens. No company is perfect, but the effort put into having integrity and creating a safe space for everyone who works here is impressive.
Tanaka
Licensing Specialist, Adaptavist
I have never worked in a startup before, but I've heard that they can be stressful…The team here are so supportive of one another, and everyone is so genuinely invested in the product that I found myself able to relax and focus on the exciting parts of being in a startup.
Olivia
Software Engineer, venue.sh
It is impressive how well-organized everything is. From the presentation of the onboarding tasks, to the induction conducted by HR on the first day, to the Confluence pages with all the essential information for newcomers... everything has been amazing!
Zac
Technical Consultant, Adaptavist
The immense support here has softened the learning curve in a way I've never really experienced before. I've been blown away by the level of organisation and accommodation within the company; it's really refreshing.
Hols
Content Marketing Manager, Kolekti
This has been like no other company I've worked at! The culture is truly incredible, the people are amazing, and I'm blown away by the expertise that The Adaptavist Group has managed to cultivate across the teams.
Kirsty
Brand and Events Marketing Manager, ScriptRunner
I appreciated how incredibly friendly and helpful my recruitment contact, Michelle, was (and still is!). Coupled with a well-structured process, my experience with The Adaptavist Group's hiring is one of the most pleasant experiences I've had in a long time.
Darren
Product Manager, Adaptavist
Looking after your mental health is vital, and the importance of maintaining a solid work/life balance has never been more important. The freedom to work flexibly and remotely with full trust is incredibly freeing.
Haydn
Senior Digital Marketing Manager, Brew Digital
The world of The Adaptavist Group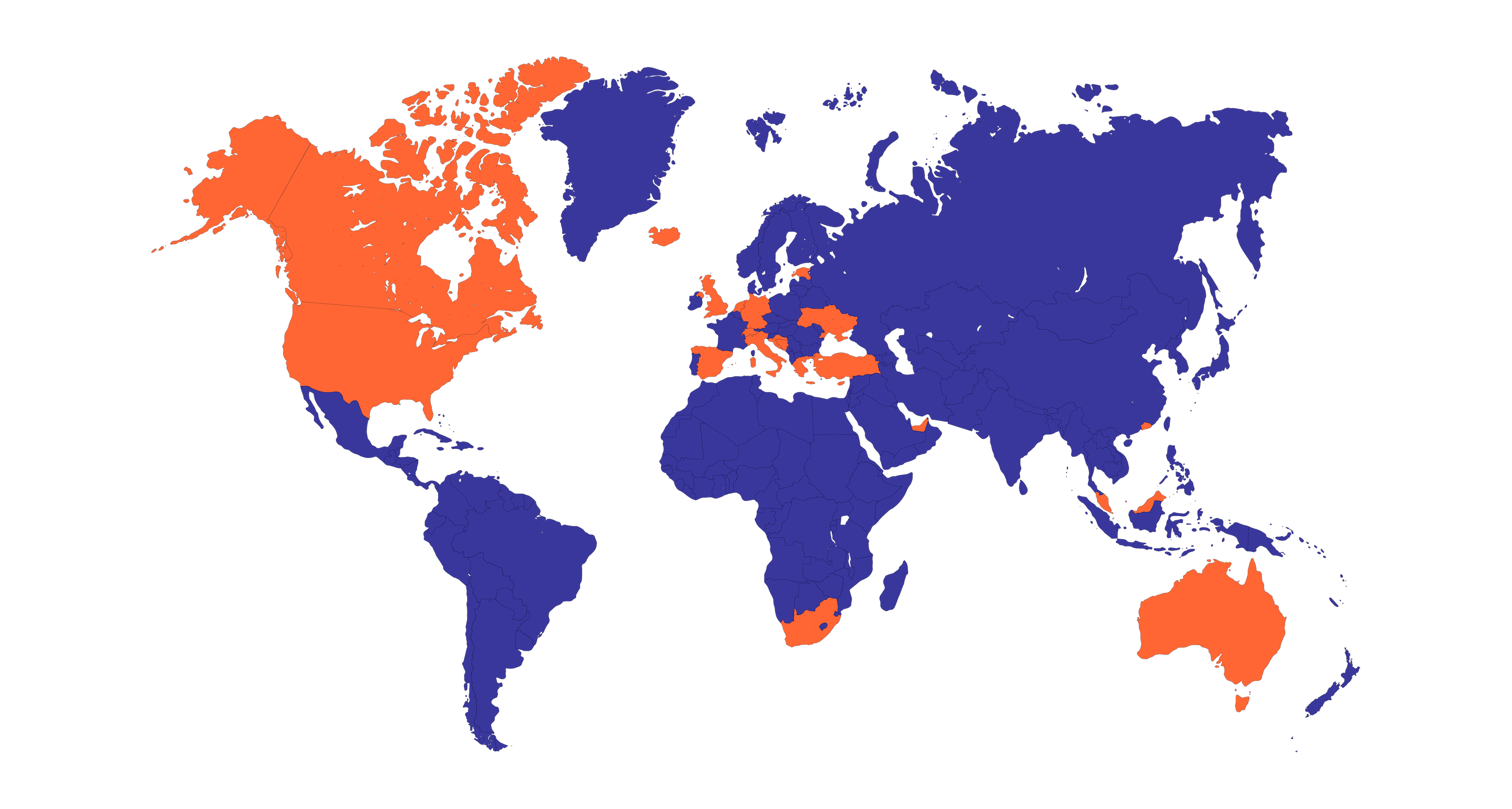 Countries we hire in
Australia
Remote or hybrid working.
Sydney
Level 36, Governor Philip Tower, 1 Farrer Place, Sydney, NSW 2000
Bosnia and Herzegovina
Remote or hybrid working.
Mostar
UI. Fra Didaka Buntića 144a, Mostar 88000
Canada
Remote or hybrid working.
Montréal
7236 Rue Waverly Street, Suite 223, Montréal, QC H2R 0C2
Toronto
41-45 Front Street East, Toronto, Ontario, M5E 1B3
Croatia
Remote or hybrid working.
Zagreb
Slavonska avenija 1c, 10000 Zagreb
Cyprus
Estonia
Remote or hybrid working.
Tartu
Raekoja Plats 16, Startup Hub, Room 316, Tartu 51004
Germany
Remote or hybrid working.
Köln
Neuerburgstraße 2, 51103 Köln
Wiesbaden
Wittelsbacherstraße 24, 65189 Wiesbaden
Greece
Remote or hybrid working.
Athens
47 Agiou Konstantinou St, Marousi, Athens 15124
Iceland
Italy
Malaysia
Remote or hybrid working.
Kuala Lumpur
WeWork Mercu 2, Level 40, No. 3, Jalan Bangsaer, KL ECO CITY, 59200 Kuala Lumpur
Netherlands
South Africa
Remote or hybrid working.
Cape Town
1 Bridgeway Road, Bridgeways Precinct, Century City, Cape Town 7441
Spain
Remote or hybrid working.
Madrid
Calle del Alcalde Angel, Arroyo, 10 Planta 2, Getafe, Madrid 28904
Turkey
Remote or hybrid working.
Şişli
Esentepe Mah., Büyükdere Caddesi, Levent Loft, Apt. No: 201/39, Şişli
UK
Remote or hybrid working.
Leamington Spa
5 Russell Street, Leamington Spa, Warwickshire CV32 5QA
London
28 Scrutton Street, London EC2A 4RP
Norwich
Lawrence House, 5 St Andrews Hill, Norwich NR2 1AD
Ukraine
USA
Remote or hybrid working.
Charleston
4000 S. Faber Place Drive, Suite 300, Charleston, SC 29405
Reston
12110 Sunset Hills Road, Suite 600, Reston, VA 20190
Springfield
205 Park Central E, Suite 417, Springfield, MO 65806
Our benefits
Our competitive benefits package has been designed to support you both in the workplace and beyond, and is based on direct feedback from our community.

We aim for global equality in our benefits offerings, while also taking into account regional requirements and differences. Listed are the benefits available to all employees of The Adaptavist Group, regardless of geographic location, but some countries have additional benefits that are specific to employees based there. More information about the benefits we offer specific to your part of the world can be discussed during the interview stage of the hiring process.
Global benefits
Very generous annual leave
Flexible working
Enhanced parental leave
Volunteering time
Online streaming service subscription
Udemy subscription
Our hiring process
What to expect when applying with us
1. Application review
We can't wait to receive your application! First, we'll review it and let you know whether you've progressed to the next stage.
2. Meet with the talent team
We begin with a phone or video interview to discuss the role and your experience. It's also the perfect opportunity to ask questions.
3. Meet the hiring team
During this competency-based interview, the hiring manager can understand whether you have the skills and experience we need. You'll also have chance to spend time with some of the team, which will give you an insight into the role and our culture.
4. Assessment
Some of our jobs may require an assessment. This might be a coding challenge, role play, or a case study. The talent team will tell you everything you need to know ahead of the assessment and support you along the way.
5. Offer
We promise you'll always hear back from us, whether your application was successful or not. If successful, you'll receive an official offer from our talent team!
6. Onboarding
Before you join us, we'll get you set up with everything you need to get you ready for your first day.
Don't see a job that fits?
We will always consider outstanding individuals! Submit your CV to our Talent Community instead.